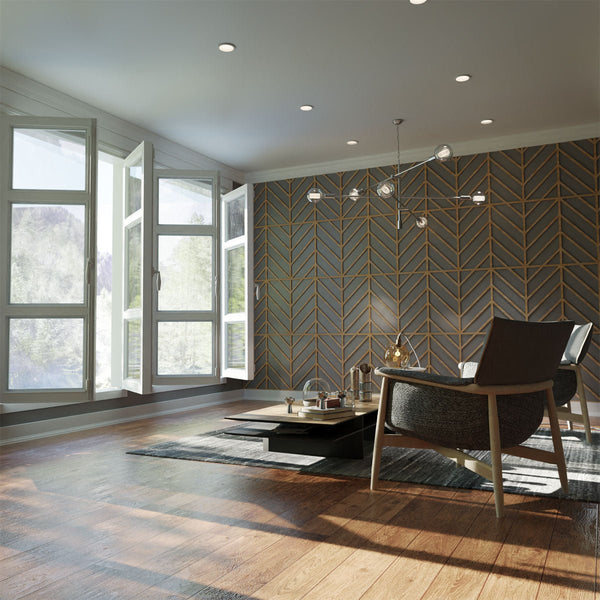 CROWNCORNICE RELEASES MUCH ANTICIPATED DECORATIVE WALL PANELS
To meet the growing demand for new and innovative 3D wall coverings, CrownCornice has announced our new decorative wall panels which offer a high-end, luxurious architectural feature that offers affordability and easy install for any level of installer.
Never has it been so easy for any DIY'er to create such an intricate architectural feature without the hassle of expensive carpentry skills and materials. Decorative wall panels offer a unique aesthetic unrivaled in the wall covering industry. CrownCornice's decorative wall panels are a modern take on traditional wood paneling.  Our decorative wall panels takes  something timeless, that has played a role in interior design for decades and make it new and exciting. 
The decorative wall panels comes in 3 sizes: Small, medium and large with each size available in 2 different thicknesses in more than 60 unique designs and patterns. Available in 6 stain-grade wood species; oak, cherry, alder, mahogany, hickory, and birch, plus a paint-grade MDF, allowing for more design options and durable usage. CrownCornice's decorative wall panels offers a textured alternative to wallpaper and other traditional wall coverings, while the natural wood tones evoke luxury and sophistication like nothing else.
To see the entire catalog of products available visit https://crowncornice.com/collections/decorative-wall-panels