Wainscoting designs can be made using many different profiles from panel moulding and chair rail to create appliqué designs or flat boards for a recessed look.
You can also view our installed services under Appliqué Wainscoting or Recessed Wainscoting.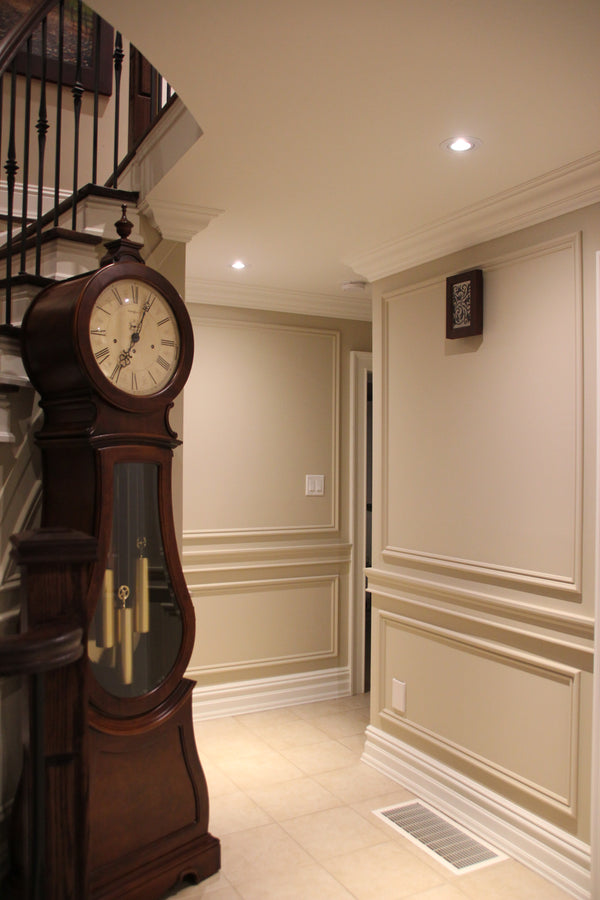 Decorative Wall Panels
Add an amazing element to your home with Decorative Wall Panels. These panels are perfect for transforming any blank wall space into a stunning focal point. With a wide variety of colors and designs, you can easily upgrade your home's interior design and give it the change it needs. Make a statement and add style to your walls today with Decorative Wall Panels!
Download our Decorative Wall Panels brochure here.