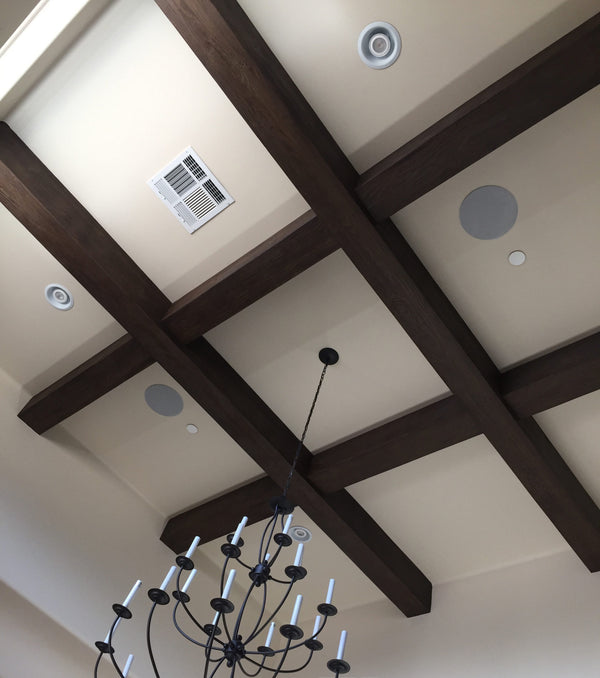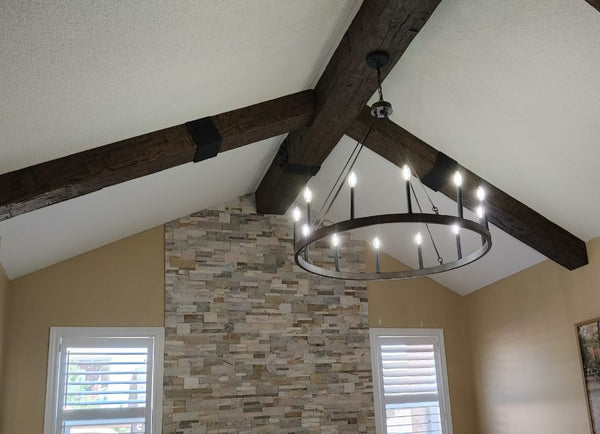 Cast from natural wood beams with surface textures and wood-grain detail, CrownCornice's
faux wood ceiling beams
perfectly duplicate natural wood. Made from high-density polyurethane foam, faux wood products are easy and inexpensive to install, virtually maintenance free and can be used for interior or exterior applications.
Three-sided U-shaped ceiling beams are typically installed to drywall on flat or pitched ceilings and can be used for interior or exterior applications. Beams are hollow which allows for wires, pipes and fixtures to be hidden when light fixtures, sprinkler heads and speakers are installed on the surface of the beam.
Crown Cornice's decorative beams are 3 or 4-sided beams with an added design element such as an end-cap. A corbel-cut end is perfect for beams that are installed on a pitched ceiling to provide an ornamental transition between ceiling and wall. Decorative beams are also used for trusses, gazebos or anywhere the end of a beam doesn't butt up to a surface.
Available in Doug Fir, Sand Blast, Tuscany, Rough Sawn and Hand Hewn in a variety of stain colors, CrownCornice's faux wood beams create an ambiance of warmth and a custom look for residential and commercial building applications.